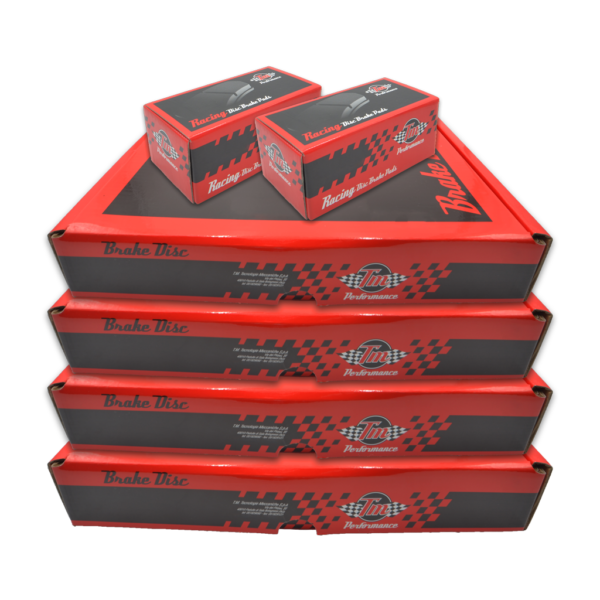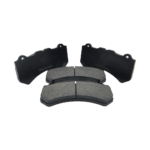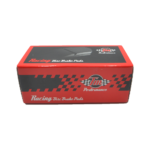 Ferrari 488 Challenge Brake Rotors and Pads (Full Set)
$5,230.00
Includes:
Two (2) Ferrari 488 Front Brake Rotors with Bells
Two (2) Ferrari 488 Rear Brake Rotors with Bells
Four (4) Ferrari 488 Front Brake Pads (One Set)
Four (4) Ferrari 488 Rear Brake Pads (One Set)
TM488KIT
8/18
Description
TM Performance Brake Rotors – Performance Maximized
Our belief in competition as a catalyst for performance is not a mystery for our customers. The research to overcome limits pushes our engineers to always find a new solution to maximize the performance of each component.  This continuous research for the best solution includes our  collaboration with Dr. Pivetti, who brings decades of experience in the metallurgical field.  TM Performance has been able to develop a number of solutions for brake discs with unique characteristics to our brand and
to move even further the limit of conventional solutions from our carefully selected gray cast iron and vermicular cast iron.
TM Performance has exclusive contracts with our partner foundries to produce limited quantities of our bespoke rotor steel compounds.
TM Performance is constantly bringing new and improved innovations to the arena of the brake discs, best demonstrated by the hundred of international podium wins.
The Science of TM Performance Brake Discs – Mass and Thermal Effect
TM Brake Rotors are manufactured to a heavier mass than many competitors for the following race-proven reasons:
Overall Brake Disc Weight is optimized to compromise between initial peak  temperature and the cooling down phase cycles during racing situations.
The temperature peak of the TM disc is lower, which reduces the Pearlite to Ferrite transformation.
TM Discs do not show premature cracks as compared to lighter competition brake discs.
The Cooling Down phase has been optimized using a CFD Development and On-Track Race Scenario measurements, allowing for the cooling effect to be balanced by improved mass flow into the radial cooling channels at an increased velocity.
Temperature increase of the whole braking system is lower (minor temperature peak and optimized cooling down phase over the course of a racing event/session).
TM Performance Brake Pads
Each TM Performance Brake Pad Application is designed with specific requirements for the individual use and application of the model.  The Ferrari Challenge applications are a customized version of the "standard" TM 002-E Endurance racing pad compound.
The TM 002-E is formulated with long race applications in mind and thus a bespoke compound has been created with the exact needs to maximize performance on the 458 and 488 Challenge cars.  The initial bite is slightly less as the Sprint compound, so as to ensure the pedal and brake feeling is precise and consistent throughout the intense, long-term usage seen in Challenge events.
The TM Performance Ferrari Challenge Brake Pads are the perfect compound to ensure dependable, maximized performance in endurance racing events where the need to change brake pads would cause delays in the pits.