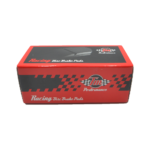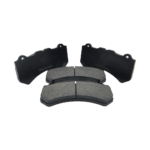 Ferrari 458/488 Front Brake Pads (Set of 4) – Hard Endurance Compound
$595.00
Product Includes:
One Set (4) of Ferrari 458 Front Brake Pads
FRNPST3060HARD
8/18
Description
Ferrari 458 Front Brake Pads (Set of 4) – Hard Endurance Compound
Each TM Performance Brake Pad Application is designed with specific requirements for the individual use and application of the model.  This is the TM 002-E Endurance racing pad compound.
The TM Performance Ferrari Challenge Brake Pads are the perfect compound to ensure dependable, maximized performance in endurance racing events where the need to change brake pads would cause delays in the pits.